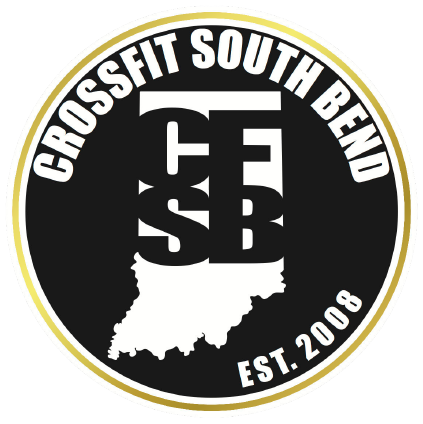 [eliteaccordion][elitetoggle title="Upcoming + Whats going on!"] October 8th - Reboot Challenge,
Learn more by clicking here!
October 20th AM - Barbells For Boobs -
Details Here!
October 20th PM - Halloween Party! -
Details Here!
October 27th - Olympic Weightlifting Camp - Spots Limited,
Register here! 
November 10th - Wades Army Childhoood cancer is the leading cause of death in children under 15. 1 in every 285 children in the US will be diagnosed with cancer before the age of 20. Wade's Army is here to lead the charge against childhood cancer, and working hard to bring relief to families overburdened with the cost and stress of treatment. Donate to Crossfit South Bends page or become a fundraiser' then select the initiative you want to support. A $35 donation and you can claim your 2018 Wade's Army shirt. 1. International Neuroblastoma Research Initiative 🔬 2. Direct financial support of family battling neuroblastoma 👪 3. Green Kitchen in Children's Hospital 🥦 4. Wade's Army operation costs 👷 DONATION LINK
https://give.classy.org/cfsb
Ever checked out our YouTube channel? You should! We have a ton of helpful (and also some ridiculous) videos!
Click here to subscribe when we get a new video up
Love us at CFSB? Want to leave us a review? It really helps! Facebook PAGE REVIEW:
Click here!
Facebook PLACE REVIEW:
Click here!
Google:
Click here! 
Follow us on
instagram here
[/elitetoggle][/eliteaccordion] [eliteaccordion][elitetoggle title="Monday 10.8"] FIT A. 20 Min Cap - Tough Effort 10.9.8.7.6.5.4.3.2.1 Push Up/Incline Push Up Farmers Carry 30m after each set B. 20 Min Cap - Tough Effort 1.2.3.4.5.6.7.8.9.10 Dumbbell/KB Deadlifts 6-10 Ab Mat Sit Ups between each set COMP A. 20 Min Cap - Tough Effort 10.9.8.7.6.5.4.3.2.1 Ring Push Up Farmers Carry 30m after each set B. 20 Min Cap - Tough Effort 1.2.3.4.5.6.7.8.9.10 Dumbbell/KB Deadlifts Strict Toes Through Rings/ Kipping Toes through rings Score: A. Time and FC weight B. Time and DB/KB Weight Notes: A/B. Pick a weight and modification that allows for the first set to be tough but unbroken. [/elitetoggle][/eliteaccordion] [eliteaccordion][elitetoggle title="Tuesday 10.9"] FIT A. 30 Minute Amrap 15 Russian Kettlebell Swings 35 Double Unders/Singles 15 Ball Slams 200m Run 15 Box Jumps with Step Down 10/8 Cal Bike COMP A. 30 Minute Amrap 15 American Kettlebell Swings 35 Double Unders 15 Ball Slams 200m Run 15 Box Jumps with Step Down 24"/20" 10/8 Cal Bike Score: Rounds + Reps [/elitetoggle][/eliteaccordion] [eliteaccordion][elitetoggle title="Wednesday 10.10"] FIT A. 15 Minute cap Establish a heavy Back Squat x5 @3111 for the day B. Max Strict Ring Rows in 5 minutes C. For time - 12 Minute Cap 20 Db/Kb Suitcase Reverse Lunges 300m Run 50 JR Singles/50 Dbls 16 Db/Kb Suitcase Reverse Lunges 200m Run 50 JR Singles/35 Dbls 12 Heavy Db/Kb Front Rack Walking Lunges 100m Run 50 JR Singles/20 Dbls COMP A. 15 Minute cap Establish a heavy Back Squat Single for the day B. Max Strict Pull Ups in 5 minutes C. For time - 12 Minute Cap 12 Heavy Dbl Db/Kb Front Rack Walking Lunges 300m Run 50 Double Unders 10 Heavy Db/Kb Front Rack Walking Lunges 200m Run 35 Double Unders 8 Heavy Db/Kb Front Rack Walking Lunges 100m Run 20 Double Unders Score: A. Weight B. First set unbroken, total reps. C. Time/Weight [/elitetoggle][/eliteaccordion] [eliteaccordion][elitetoggle title="Thursday 10.11"] FIT A. 15 Minutes to finish 3 Sets 12m Slow Bear Crawl 75 JR Singles 30s Side Plank/Side Row 150m/125m, hard rest/walk 2 minutes B. 15 Minute Cap Deadlift - build to a heavy Double, however you are feeling, go for it. C. KB Complex 3-4 Sets 12 Dual DB Deadlifts 9 Dual DB Cleans 6 Dual DB Push Press 20m Dual DB Rack Carry Rest as needed between COMP A. 15 Minutes to finish 3 Sets 12m Slow Bear Crawl 75 JR Singles 30s Side Plank/Side Row 150m/125m, hard rest/walk 2 minutes B. 15 Minute Cap Power Clean and Jerk - build to a heavy single today, however you are feeling, go for it. C. KB Complex 3-4 Sets 12 Dual KB Sumo Deadlifts 9 Dual KB Cleans 6 Dual KB Push Press 20m Dual KB Rack Carry Rest as needed between Score: A. nothing - this is a warm up B. Heaviest load C. Heaviest Complex Weight Notes: A. We will cover the movements for the warm up and then get right after it, if you finish it early, get right into warming up for B. B. You know what to do. C. These sets are meant to be unbroken, build to the heaviest set you can manage. Dual KB Sumo DL: 
https://www.youtube.com/watch?v=qpyRYvjBnP4
Dual KB Clean:
 https://www.youtube.com/watch?v=8tFmEJ9ElaM
Dual DB Deadlift: 
https://www.youtube.com/watch?v=gSBJUnrw3uI
[/elitetoggle][/eliteaccordion] [eliteaccordion][elitetoggle title="Friday 10.12"] FIT A. Gymnastics - 15 minute amrap @ smooth pace 20m Dumbbell Bear Crawl 16 Sit Ups 16 Reverse Lunges 50 JR Singles B. Breathing - 15 Minute Amrap 16/12 Cal Bike or Row 50yd Farmers Walk, tough 12 Rep Plank March (L/R=1) 50 JR Singles COMP A. Gymnastics - 15 Minute Amrap @ smooth pace 10m Handstand Walk 6-10 Toes to Bar 6-10 Alternating Pistols 10 Box Jumps with SD 24"/20" B. Breathing - 15 Minute Amrap 20/16 Cal Bike or Row 50yd Farmers Walk, tough 3 Wall Walks 50 Double Unders Score: A. Don't score this one, just flow through it with intent B. Score FW weight and Rounds + Reps Plank March: 
https://www.youtube.com/watch?v=Uw83y7v63W8
[/elitetoggle][/eliteaccordion] [eliteaccordion][elitetoggle title="Saturday 10.13"] FIT A. 4 Sets NFT 30s Alternating Childs Pose 30s Bottom Squat Hold 30s Overhead Squats/Front Squats @ smooth pace - LIGHT B. 15 Minute Cap Overhead Squat / Front Squat - build to a heavy double C. EMOM x 12 Min 1. 15 Wall Balls 2. Bike 10/7 Cals 2. 14 Alternating DB Curls COMP A. 12 Minute Cap - NFT Pace row 1k or bike 1 mile 20 Empty Bar Muscle Snatch 20 Behind the neck empty bar Snatch Push Press 20 Empty Bar OHS B. 15 Minute Cap Power Snatch - build to a heavy single for the day C. EMOM x 12 Min 1. 15 Wall Balls 2. Bike 13/10 Cals, tough (scale to 10/7 if needed) 2. 14 Alternating DB Curls Score: A. Nothing, this is a warm up. B. Heaviest weight. C. Don't score, just challenge yourself. Notes: A. This is the warm up, notice they are different. Fit will be walked through the warm up, comp should know what this is and be able to perform it without being walked through it. B. Just a heavy set for the day. C. If these numbers don't work for you, find something challenging that you can maintain, I want this to be tough but doable during the range. [/elitetoggle][/eliteaccordion] [eliteaccordion][elitetoggle title="Sunday 10.14"] FIT A. 20 Min Cap - Tough Effort 10.9.8.7.6.5.4.3.2.1 KB/DB Deadlift, heavy HR Push Up/Incline Push Up + rest 5 minutes + NFT get it done 15.12.9.6.3 DB Z Press GHD Back Extensions Score: A. Time B. No score, get it done COMP A. 20 Min Cap - Tough Effort 10.9.8.7.6.5.4.3.2.1 KB/DB Deadlift, heavy HR Push Up + rest 5 minutes + NFT get it done 15.12.9.6.3 DB Z Press GHD Back Extensions / Weighted Score: A. Time B. No score, get it done [/elitetoggle][/eliteaccordion]