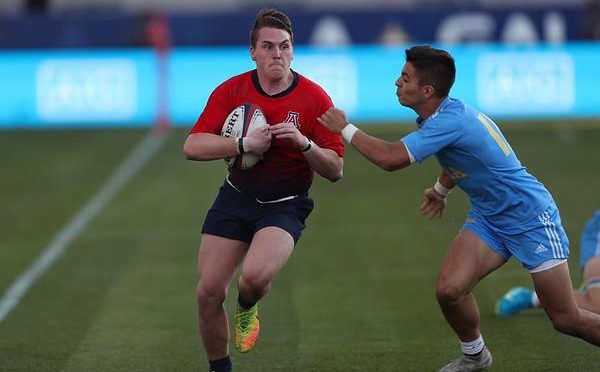 Zach's Story, Rugby player at University of Arizona
What brought me to CFSB to train was pressure from my rugby coach to become a better athlete, he saw some athletic potential in me but I needed some way to unlock that potential. Carl Case is one of our conditioning coaches for the Penn Rugby team and he also is a trainer at CFSB so that helped draw me to this gym and program instead of other programs. The training was different than the traditional ways of strength training I was used to because of the exercise split but it is aimed at making you a better athlete and that's exactly what it does. The conditioning work is brutal, but well worth it and gives you a great feeling of accomplishment after you grind through one. All of my athletic accomplishments are due to training at CFSB and in the strength and con ditioning program. I was never the fastest runner, most agile, or the quickest guy on any of my teams, but that was before I went through this program. I am now much quicker and have a much better step. I remember one play my junior year in specific, where I was very near to the out of bounds line and I made a quick step and remained in bounds and ran in for a score, after that I looked at Coach Carl and attributed that to his training. I started coming into CFSB my sophomore year and after that season and my junior year I made the all-state team and before CFSB there was no chance I would have made a high level team like that. I have gained, speed, strength and power through this program that I can attribute to all of my on field successes.
Interested in learning more?
Click here to learn more about our Sports Performance Camps