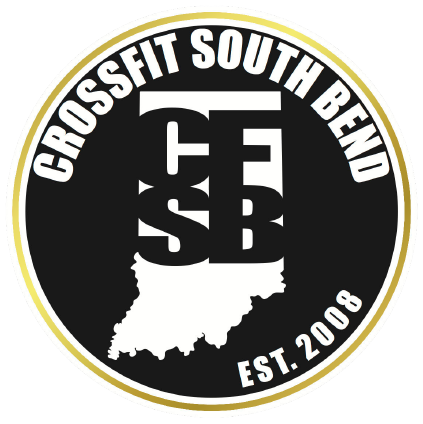 [eliteaccordion][elitetoggle title="Whats going on this week!"]
Buddy Week is Right around the Corner! Click here to check it out
Our LimeBike Workout will be on August 25th – mark your calendars! Click here to check it out!
Ever checked out our YouTube channel? You should! We have a ton of helpful (and also some ridiculous) videos! Click here to subscribe when we get a new video up
Love us at CFSB? Want to leave us a review? It really helps!
Facebook PAGE REVIEW: Click here!
Facebook PLACE REVIEW: Click here!
Google: Click here! 
Follow us on instagram here
[/elitetoggle][/eliteaccordion]
[eliteaccordion][elitetoggle title="Monday 8.13″]
FIT
A. 3 Sets; 20m cap
Standing DB Press; @31X1; 4-6 reps, rest 30s
Ring Row Hold; 30-45s; rest 30s
Deadbug;45-60s/Side, rest 90s
B. 15 Minute Amrap
200m Run
16 American KB Swings
6 Single Arm KB Push Presses/arm
30s Plank Hold
COMP
A. 3 Sets; 20m cap
Arnold Press; 6-8 @ 30X2; x6-8 reps, rest 60s
Pull Up Iso Hold; 10-20s; x3-6 reps, rest 60s
Banded Deadbug;30-60s, rest 60s
B. 15 Minute Amrap
200m Run
16 American KB Swings 55/35
6 Single Arm KB Push Presses/arm 55/35
8 Toes to Bar
Score:
A. Record this for your own personal notes
B. Score Rounds + Reps and weight
[/elitetoggle][/eliteaccordion]
[eliteaccordion][elitetoggle title="Tuesday 8.14″]
FIT
A. Back Squat; 20 min cap
@ 20X1; 4×6-8; build rest 2-3m between sets
B. 3-4 Sets; If time allows for the higher set
5 Snatch Grip Deadlifts; build
rest 30s
Single Arm Farmers Walk 30m/arm
rest 30s
Bike 60s; build each round
rest 90s
COMP
A. Back Squat; 20 min cap
@ 20X1; 4.3.2.1 ; rest 2-3 minutes between
B. 3-4 Sets; If time allows for the higher set
Power Snatch + Overhead Squat (2+3)
rest 30s
Single Arm Farmers Walk 30yd/arm *Tough
rest 30s
Bike 60s; build each round
rest 90s
Score:
A. Back Squat Weight
B.Record this for your own personal notes
[/elitetoggle][/eliteaccordion]
[eliteaccordion][elitetoggle title="Wednesday 8.15″]
FIT
A. 4 sets; 25 min cap
Bench Press @20X1; 2-5 reps, rest 60s
Single Arm Bent Over Row @30X1; 3-6 reps, rest 60s
Side Plank; 30-45s/side; rest 60s
B. 12 minute Amrap
50 Singles
10 Push Ups
10 Ring Rows
COMP
A. 4 sets; 25 min cap
Bench Press @2121; 4-6 reps, rest 60s
Dual Bent Over DB Row @31X2; 6-8 reps, rest 60s
Side Star Plank; 30-45s/side; rest 60s
B. 12 minute amrap
50 Double Unders
15 Hand Release Push Ups
15 Ring Rows
Score:
A.Record this for your own personal notes
B. Rounds + Reps
[/elitetoggle][/eliteaccordion]
[eliteaccordion][elitetoggle title="Thursday 8.16″]
FIT
A. Front Squat; 18 minute cap
@3231; 3×2-4 reps, rest 2-3 minutes between
B. 3 Sets – NFT, Go heavy, grind
10 Heavy Walking Lunges
15yd/arm Overhead KB Walk
20yd Bear Crawl – hips up
15 Straight Legged Sit Ups
COMP
A. Front Squat; 18 minute cap
@3231; 3.2.1 reps, rest 2-3 minutes between
B. 3 Sets – NFT, Go heavy, grind
10 Heavy Walking Front Rack DB Lunges
15yd/arm Overhead KB Walk
20yd DB Bear Crawl – hips up
15 Rower Pike Ups
Score:
A. Front Squat Weight
B.Record this for your own personal notes
[/elitetoggle][/eliteaccordion]
[eliteaccordion][elitetoggle title="Friday 8.17″]
FIT
A. 3 Sets; 20 min cap
Strict Pull Ups @ 20X2; 4-6, rest 30s
Half Kneeling Landmine Press @30X1; 4-6/arm, rest 30s
Dumbbell Side Plank Rotations @ controlled; 4-6 reps/arm, rest 60s
B. 4 Sets; For Effort and Quality
10 Russian KB Swing or 8 Hang Power Cleans; work tech
rest 30s
5 Renegade Rows or 10 Incline Push Ups+10 Dual DB Bent Over Rows
rest 30s
Row 60s; build
rest 90s
COMP
A. 3 Sets; 20 min cap
Strict Pull Ups @ 20X2; 4-6, rest 30s *load weight if you can
Half Kneeling Landmine Press @30X1; 4-6/arm, rest 30s
Dumbbell Side Plank Rotations @ controlled; 5-8 reps/arm, rest 60s
C. 4 Sets; For effort and quality
Power Clean + Hang Power Clean + Jerk (1+1+1)
rest 30s
5 Renegade Rows
rest 30s
Row 60s; build
rest 90s
Score:
A. Record this for your own personal notes
B. Score Weights and range of calories rowed
Notes: I want renegade rows as "row, push up, row, push up – attempt to make the push up a deficit"
[/elitetoggle][/eliteaccordion]
[eliteaccordion][elitetoggle title="Saturday 8.18 (Carl and Emily are getting married today by the way"]
A. MM Pacing
@ the top of a 75s mark
15 Wall Balls
Max Singles/Doubles in remaining time
rest 2:00
x 5 Sets
*work on consistency in repetitions from round to round
B. SM Pacing
@ the top of a 75s Mark
Run 300m (if you cannot finish this in the time scale a run that you can perform)
rest 2:00
x 5 Sets
*work on consistency in time from round to round, as fast as you can maintain while being consistent
Score:
A. Range of lowest to highest singles/doubles
B. Slowest to Fastest Run range
[/elitetoggle][/eliteaccordion]
[eliteaccordion][elitetoggle title="Sunday 8.19″]
FIT & COMP
50-60 min amrap
Row 60s
10m Slow Bear Crawl
Singles 30s
10m SA Overhead Walk/arm
Bike 60s
20-30s Plank
A. Don't score it, move and get sweaty
[/elitetoggle][/eliteaccordion]