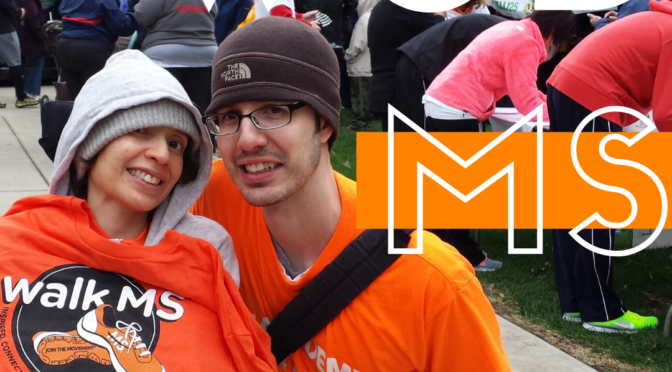 WodMS2020
To join Virtual Live WODMS  you can click right here  at 9am on Saturday May 2nd!
or you can use this link here! > > https://us02web.zoom.us/j/698072764
We've also sent it to your email, so be sure to check that as well!
WOD MS
CrossFit South Bend along with CFSB Member's Brian and Demetria Smith would like to announce WOD MS!
What?
A workout to support Demetria Smith's fight against multiple sclerosis.
When and Where?
The workout will be Saturday, May 2nd at 9:00AM at CrossFit South Bend (or if we are still in Quarantine, via Zoom – you will get the Link to Join the LIVE workout the day before). Registration for the workout begins today. Please arrive a little early so that we can start on time!
Why?
For the past two years, CrossFit South Bend has supported "Team Deme" and joined the Smith Family at Walk MS South Bend.  Unfortunately, the in-person aspect of Walk MS has been canceled this year, so we created WOD MS to continue to support Brian and Demetria and help raise awareness for multiple sclerosis.
Brian and Demetria's Story
My primary job in life is providing care for my wife, Demetria. In 2006, Demetria was diagnosed with multiple sclerosis. MS is an unpredictable and disabling disease of the central nervous system that disrupts the flow of information within the brain as well as between the brain and the body. MS is different for everyone, making it challenging to solve. Most people diagnosed with MS have the relapsing remitting form, meaning they experience "attacks" or increased neurological symptoms that last for several days to several months, followed by periods of "remissions" where they partially or completely recover from their symptoms. Demetria deals with a rarer form called primary progressive MS. It's different in that there are no attacks or remissions, rather the decline of the central nervous system is slow and steady. Unfortunately, there are no medications to reverse the neurological damage. Medications only offer the potential to slow disease progression.
Only a few years after her diagnosis, Demetria experienced a rapid and severe decline in her neurological system, developing very serious physical disabilities not typically associated with MS patients. By 2010, she developed a speech disorder, head tremors, severe muscle weakness in her legs, and ataxia in her arms. It's been a very difficult journey, but our family continues to fight her disease together and Demetria's toughness and perseverance provides a great source of inspiration. But we are not without joy. Despite all of her challenges, Demetria gave birth to our son, Jude, in 2014! The love, energy, and enthusiasm that he displays every day reflects Demetria's spirit.
When I joined CFSB almost three years ago, it was to start "caring for the caregiver." My experience has been amazing. While I'm proud of my improved fitness, my goal was always to find life balance and strengthen myself to continue my caregiving journey. I never expected to find such a truly positive and supportive community that would help me in achieving this unique goal. When I initially invited the coaches to Walk MS, we were hoping they would wear our orange "Team Deme" t-shirts during classes on the day of the walk to help raise awareness for MS. Instead, they asked us to share our story, closed the gym to join us at Walk MS, and encouraged everyone to join our team. The support we feel from the entire CFSB community is incredibly uplifting. Thank you to everyone that helped make the past Walk MS events a memorable day and thank you to the members and coaches who continue to strengthen me and allow me to continue caring for Demetria.
How to Help?
Do the workout! WOD MS is a workout designed to help you feel some of the symptoms that those dealing with MS experience on a regular basis.
You can also use the following link to join
"Team Deme" (the Smith Family's Walk MS team) and/or make a donation to the National MS Society: http://main.nationalmssociety.org/goto/TeamDeme20
Since 2014, Team Deme has raised over $15,000 for the National MS Society (and with CFSB's help, almost $6,700 last year)!
The money raised helps the National MS Society fund research, advocate for change, and support programs for those impacted by MS – programs that the Smith family has used to obtain home care, medication, and medical equipment. It makes a big difference in many lives.
Thanks so much to the entire CFSB community for your love and support!
WOD
To Be Announced Soon..
There will be multiple modifications with at home bodyweight, and equipment variations