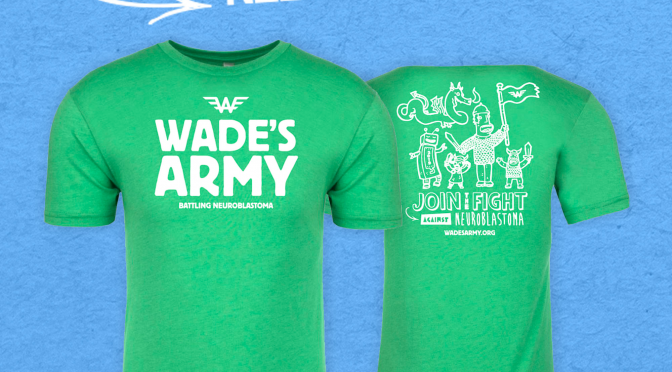 Wades Army 2019
September is upon us so that means that it is time to start gearing up for our 2019 Wade's Army campaign. We have been huge supporters of Wade's Army since their inception in 2013. To date we have raised $27,000! We are excited for that chance to again use our power for good. Each year we have been the top, if not top 3 fundraisers. I have set our goal high at $6,000. I know with our awesome community we will give this a solid shot.
Wade's Army's mission is to raise awareness for neuroblastoma, an under-funded, little understood form of pediatric cancer through funding research and providing direct financial assistance to families in the fight with this deadly disease.
There are two ways you can donate. (1) Simply donate the CFSB page here, or (2) Create your own fundraising campaign and join team CFSB.
Each year Wade's Army comes out with a unique shirt. To them it's not just a shirt. It's a uniform. A badge of honor. A call to arms. Tell the world you're fighting for awareness, education and empowerment. And, know that every penny will help them achieve their most ambitious fundraising goal to date:
Donate at least $35 by September 30th and claim your shirt in time for Wade's Day.