Wades Army 2022
For those of you who don't know September is Childhood Cancer Awareness Month, and this always coincides with the launch of the Wade's Army Campaign.
This is our 11th year participating, and over the last 10 years with the amazing support of our community, we have raised nearly $40,000!

Some of you are new and may be asking yourself: what is Wade's Army? It is a non-profit organization that's leading the fight against neuroblastoma, a childhood cancer. When you make your donation you get to choose what initiative your dollars support.
You can read more about your donation here along with the initiatives that you can support.
HOW TO DONATE AND GET YOUR SHIRT
You'll make your donation to team CFSB with the button below
After you have made your donation you will get a redeemable credit to the Wades Army Gear Store. There are several items to select from this year such as: tees, tanks, sweat pants, hats, and sweatshirts. I would check here first to make sure your donation amount matches what you want.
74 Blazer Sweepstakes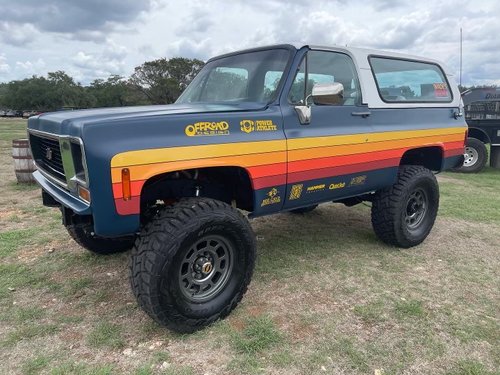 A unique way for you to donate this year is by buying sweepstake tickets for a custom-built 1974 Chevy Blazer. you can check that out here!