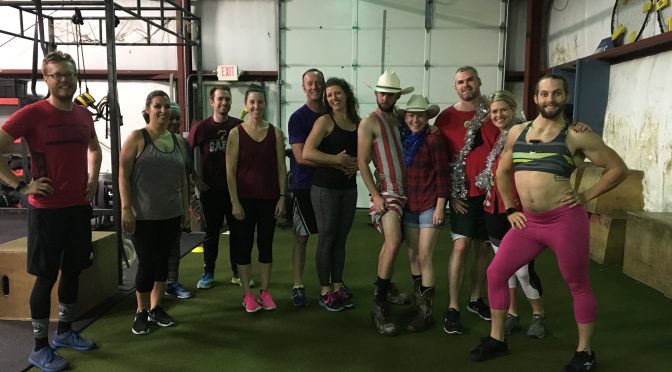 Monday 11.13
FIT
Warm Up: Overhead Squat/Snatch Skill Warm Up
A.
20 Minutes to establish an OHS/FS x 5
B.
5 Minute Max Ring Rows
C.
Tabata Sit ups
COMP
Warm Up: Overhead Squat/Snatch Skill Warm Up
A.
20 Minutes to establish an Full Snatch
B.
5 Minute Max Chest to Bar Pull Ups/Kipping Pull Ups
C.
Tabata Sit ups
Score: A, heaviest weight. B, Max Rep/Total Reps. C, total reps.
Notes:
A. Choose a scaling that makes sense for your mobility, strength, and skill level.
B. Two scores, first set is a Max rep score, second score is your total reps.
C. Score total reps, standard is feet anchored, hands at temples.